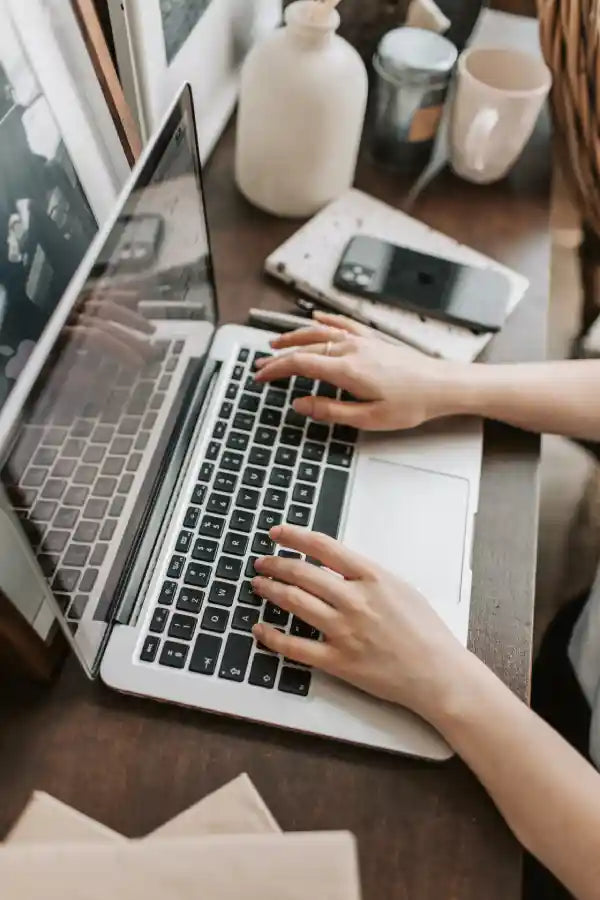 Sell with Us - Unlock the Value of Your Preloved Luxury Fashion
At Luxury Exchange, we believe that your cherished clothing and accessories deserve a second chance to shine. If you have designer pieces in excellent condition that are yearning for a new home, we're here to help you turn them into cash. Selling your preloved luxury fashion with us is a breeze!
Step 1: Capture the Beauty - Picture Perfect Presentation
To begin the selling process, ensure your items are in pristine condition. We only accept clothing without any stains, rips, or other flaws. Accessories should be in very good to perfect condition, with general wear acceptable, but be sure to disclose and photograph any signs of use. If there is any lingering smell of smoke or other odours, please let us know, as it will be considered during pricing. We specialize in designer and high-end labels, excluding brands like Zara, Mango, Topshop, etc. However, we do accept select H&M designer collaboration items. When photographing shoes, remember to include a clear image of the sole.
Step 2: A Captivating Connection - Submitting Your Items
Ready to showcase your fashion treasures? Complete the form below, upload your photos, ensuring that the brand name is clearly visible or stated, along with any wear or usage.
Step 3: Valuing Your Style - Our Offer Awaits
Sit back and let us do the work! We'll carefully assess your items and provide you with a comprehensive list of prices. These amounts represent the earnings you'll receive when your items are sold. In some cases, we may extend an instant cash offer, allowing you to choose the option that suits you best.
Prefer a credit note offer? Let us know! We can offer you a higher value as store credit, giving you the opportunity to explore new fashion finds.
Payment Made Effortless.
Once your items are sold, we make sure you receive your payment conveniently and securely. Payments are sent out bi-weekly, ensuring you receive your well-deserved earnings in a timely manner.
Terms and Conditions - Your Guide to a Seamless Selling Experience
To ensure a smooth process for both parties, we have a few guidelines in place:
Timeframe: Items entrusted to us must be left for a minimum of one month. Should you wish to retrieve your item after this period, kindly cover the postage cost.
Exclusive Listing: Items for sale with us cannot be simultaneously listed on other platforms such as Depop, Facebook Marketplace, VC, etc.
Pristine Presentation: Please send your items cleaned and ready for sale. In the event that an item requires cleaning, we reserve the right to charge dry cleaning fees, along with a €20 drop-off charge for our time. Alternatively, you may opt to cover the return postage cost.
Transparent Disclosures: Any wear or usage that was not initially highlighted may result in a revised price or the item not being listed for sale. In such cases, the client must either cover the postage for the item's return or choose to donate it to a charitable cause.
At Luxury Exchange, we value the trust you place in us when selling your preloved luxury fashion. Rest assured, our experienced team will handle your items with care and ensure they find their way into the hands of appreciative new owners.
Start your selling journey with Luxury Exchange today and experience the joy of giving new life to your beloved fashion pieces!